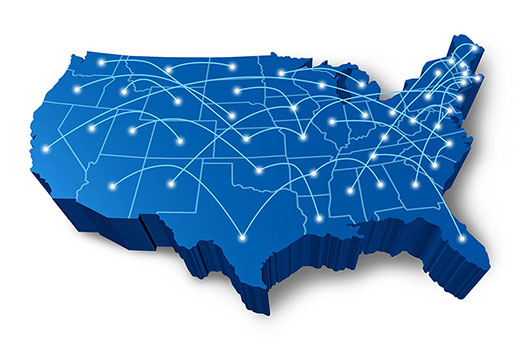 IMPULSE Logistics is our transportation logistics arm, your source for coordination.  Our customers rely on our asset-based fleet and warehouse operations to meet their storage and distribution needs.  IMPULSE Logistics offers that same quality our customers rely on every day.
From local transports to around the globe, our coordination services include multiple mode trucking, rail, expedited and more.  At IMPULSE Logistics, our outstanding staff brings more than 75 years of combined transportation expertise.  We're here to evaluate our customers' needs, choosing just the right DOT-approved carriers to meet those critical, time-sensitive deadlines.
IMPULSE Logistics' services include:
Full truckload
Less than truckload
Intermodal
Expedited
Refrigerated service
Flatbed
Transportation management
Put IMPULSE Logistics to work for you. We'll coordinate every aspect: you outsource the execution of the work, but not the control. For more information, a consultation and quote, please contact James Reddoch, or Steve Pulse.